Watch this short video and see what implementing The Engagement Formula can do for your organization .

The book, The Engagement Formula, presents a new leadership model that guarantees full employee engagement. If you implement this new leadership model in your organization, 100 percent of your employees will become engaged with their work - all working at their full potential. Sound impossible?

It is impossible under traditional management methods that emphasize top down direction and control. On the other hand, full employee engagement is routine when you utilize the leadership model presented in this book.

---

My new book has just been released in India and contains two additional case studies of Indian companies whose leadership practices embrace The Engagement Formula

My new book has just been released in India and contains two additional case studies of Indian companies whose leadership practices embrace The Engagement Formula.

"Ross Reck has made arguably the most difficult agenda in organizations look so doable in The Engagement Formula. The book is an uncomplicated read, with simple concepts and corroborative evidence from many frontline companies. The implementation guide is indeed a user-friendly tool kit that succinctly addresses all the jigsaw pieces to make the gestalt look complete. A perfect book for anyone who struggles with why employees do not seem engaged!"

--Prabir Jha, Senior VP and Chief Human Resource Officer, Tata Motors Limited, Mumbai Area, India
Largest Indian Automobile Manufacturer and Manufacturer of Land Rover and Jaguar

"This book is the complete package when it comes to employee engagement. The Engagement Formula is grounded in relevant theory (McGregor and Maslow), connected to reality (dozens of successful companies are already using it) and it's dead on."

--Harry Paul, coauthor of Fish! and Who Kidnapped Excellence?

The Engagement Formula is for those who know little about motivational behaviour in the workplace. If you are a manager and your staff turnover is above 10% per year, this is a book for you. If you never heard of Southwest Airlines, Google or Zappos success stories about how to create a crowd of engaged fans, this is the best money you will ever spend.

--Martin Wiedenhoff, Digital Marketing Evangelist at 360decision.com, Montreal, Canada


"The key competitive advantage for any organization is having an engaged workforce. This book shares steps on how some of the world's best organizations retain their edge. Learn how to achieve higher levels of loyalty, productivity and profitability."

--Pirya Chetty Rajagopal, Partner, Stanton Chase International, Bengaluru Area, India

Greed Causes People to Turn against You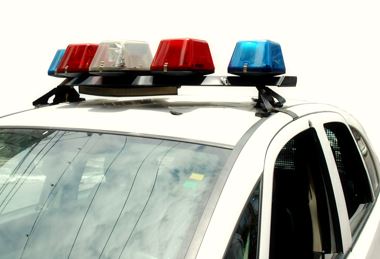 Greed is all about compromising your integrity in the pursuit of money or power. The National Football League (NFL) is becoming increasingly greedy. It has recently been said that the NFL has" lost its moral compass" and is "selling its soul." Recently, the NFL has chosen to turn its head on some domestic violence incidents and allowed charged or convicted players to continue to play. It also has been slow in responding to issues involving player safety—especially in the area of concussions. Now, it even wants Super Bowl half-time performers to pay for the privilege instead of the NFL paying them for their services. Mark Cuban, owner of the Dallas Mavericks of the National Basketball Association had this to say about the NFL's greed in a recent issue of USA Today: "When you try to take it too far, people turn the other way....I'm just telling you, when you've got a good thing and you get greedy, it always, always, always, always turns on you. That's rule No. 1 of business." I think Mr. Cuban's comments are well put. Incidentally, he's predicting that because of its obsession with greed, the NFL will implode within the next ten years.
Life Advice from Julia Child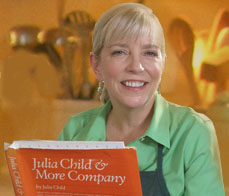 I recently watched an episode of Sara's Weeknight Meals hosted by Sara Moulton on Public Television. This particular show was dedicated to her former mentor Julia Child. Sara said that she learned many things from Julia that she still carries with her today. The things she mentioned are sound advice for living a happy and successful life. First, "always strive for excellence." Even if you are mowing the lawn, do the best job you possibly can—always let excellence define you. Second," never stop learning." This guarantees that life will never become boring for you and that you will never be a bore to other people. Finally, "have fun." Life is meant to be enjoyed to the fullest, so let it happen. This is why Julia Child always had a smile on her face and why so many people stood in line just to shake her hand.