NEGOTIATIONS

SALES

EMPLOYEE ENGAGEMENT

Ross is the author of The Engagement Formula, Turning Your Customers into Your Sales Force, The X-Factor and his very popular newsletter: Ross Reck's Weekly Reminder. He is also coauthor of Instant Turnaround!, REVVED! and the best selling The Win-Win Negotiator.

A compelling and dynamic speaker, Dr. Reck has been featured at hundreds of meetings, conferences and conventions throughout the United States, Canada, Latin America, Europe and Asia. His consulting clients include Hewlett-Packard, John Deere, American Express, Janssen-Ortho, Inc., Shire Pharmaceuticals, Philip Morris International, the Chicago Cubs, Rolls-Royce and Xerox.

Dr. Reck received his Ph.D. from Michigan State University in 1977. From 1975 to 1985 he served a Professor of Management at Arizona State University. During his career at ASU he was the only two-time recipient of the prestigious "Teaching Excellence in Continuing Education" award and was identified by the university as an "Outstanding Teacher." Since 1985 he has dedicated his full time efforts to improving the way that the world conducts business.
The Power of Handwritten Note Taking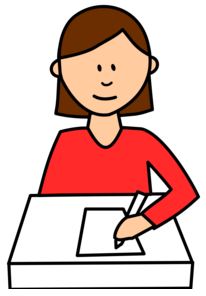 According to an article by Robert Lee Hotz which recently appeared in The Wall Street Journal, students who take handwritten notes outperform those who type them on a keyboard. While handwritten note takers take fewer notes than those who type them (22 words per minute vs.33), they learn better, retain information longer and more readily grasp new concepts. The primary reason cited for the differences is that when people take hand written notes, they actually process the information in their mind as they write it down. On the other hand, people who type their notes, take verbatim notes which are not processed nearly as much in their mind. Thus, while key board note takers are better able to keep up with the pace of the lecturer, they don't learn as much during the process. The article went on to say that these findings are likely to apply to any situation where "…we try to collect our thoughts in writing, whether in a classroom, a business meeting or a doctor's office…." I found this article both fascinating and enlightening.
Happiness During Retirement isn't just about Money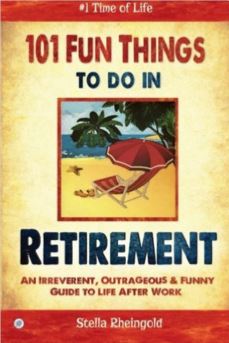 Most of the advice about preparing for retirement centers around making sure that you've put enough money aside in order to live comfortably. However, an article written by Brian Stoffel which appeared in a recent issue of USA Today points out that it takes more than money to have an enjoyable retirement." Mr. Stoffel cited a survey conducted by Merrill Lynch and Age Wave which points out that in addition to having a reliable paycheck, the other things that retirees missed most about not working were social connections, having a purpose and work goals and mental stimulation. So if you want to have an enjoyable retirement, in addition to making sure you have enough money set aside, also make sure that you cultivate plenty of friendships outside of work and identify a number of worthwhile activities (at least four) that will replace the sense of meaning and the mental stimulation you'll lose when you leave your job. If you would like to read Mr. Stoffel's complete article, here's the link.