Watch this short video and see what implementing The Engagement Formula can do for your organization .

The book, The Engagement Formula, presents a new leadership model that guarantees full employee engagement. If you implement this new leadership model in your organization, 100 percent of your employees will become engaged with their work - all working at their full potential. Sound impossible?

It is impossible under traditional management methods that emphasize top down direction and control. On the other hand, full employee engagement is routine when you utilize the leadership model presented in this book.

---

My new book has just been released in India and contains two additional case studies of Indian companies whose leadership practices embrace The Engagement Formula

My new book has just been released in India and contains two additional case studies of Indian companies whose leadership practices embrace The Engagement Formula.

"Ross Reck has made arguably the most difficult agenda in organizations look so doable in The Engagement Formula. The book is an uncomplicated read, with simple concepts and corroborative evidence from many frontline companies. The implementation guide is indeed a user-friendly tool kit that succinctly addresses all the jigsaw pieces to make the gestalt look complete. A perfect book for anyone who struggles with why employees do not seem engaged!"

--Prabir Jha, Senior VP and Chief Human Resource Officer, Tata Motors Limited, Mumbai Area, India
Largest Indian Automobile Manufacturer and Manufacturer of Land Rover and Jaguar

"This book is the complete package when it comes to employee engagement. The Engagement Formula is grounded in relevant theory (McGregor and Maslow), connected to reality (dozens of successful companies are already using it) and it's dead on."

--Harry Paul, coauthor of Fish! and Who Kidnapped Excellence?

The Engagement Formula is for those who know little about motivational behaviour in the workplace. If you are a manager and your staff turnover is above 10% per year, this is a book for you. If you never heard of Southwest Airlines, Google or Zappos success stories about how to create a crowd of engaged fans, this is the best money you will ever spend.

--Martin Wiedenhoff, Digital Marketing Evangelist at 360decision.com, Montreal, Canada


"The key competitive advantage for any organization is having an engaged workforce. This book shares steps on how some of the world's best organizations retain their edge. Learn how to achieve higher levels of loyalty, productivity and profitability."

--Pirya Chetty Rajagopal, Partner, Stanton Chase International, Bengaluru Area, India

An Important Life Lesson from Losing a Son


My son Phil passed away on September 30. This was a tremendous shock as he was only 37 years old. He was a wonderful guy with a quick wit, big heart and a great sense of humor. He will be sorely missed by everyone who knew him. I feel very fortunate that the last words spoken between him, his mother and I before we left on vacation were, "I love you." This doesn't make the pain of his loss any easier, but it does make it less hard. Think of how badly his mother and I would have felt if there had been cross words spoken between us or, worse yet, if we weren't on speaking terms. The pain of his loss would have been so much greater. I would like this to be Phil's legacy: If you any have strained relationships with people you love, fix them while you still have the chance. As Phil's passing illustrates, life can turn on a dime and you may not get the opportunity if you wait.
You'll Never Regret doing the Right Thing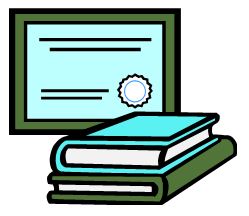 I saw this saying on a poster when I was working out at the YMCA recently. If there's one lesson I've learned in life this is it. In recent years, a number of college athletic coaches have lost their jobs because they inflated their resumes with false claims about graduate degrees they had earned when, in fact, they hadn't. It was the wrong thing to do and they knew it, but their excuse was, "other coaches are doing it." A few high ranking military officers have done the same thing with regard to wearing ribbons and medals on their uniforms that they really didn't earn. When their lies were made public, their careers were over. The lesson is clear. If you want to list a Masters Degree on your resume, earn it. If you want to wear certain ribbons on your uniform, earn them. That's doing the right thing and when you do the right thing, you have nothing to worry about.