Watch this short video and see what implementing The Engagement Formula can do for your organization .

The book, The Engagement Formula, presents a new leadership model that guarantees full employee engagement. If you implement this new leadership model in your organization, 100 percent of your employees will become engaged with their work - all working at their full potential. Sound impossible?

It is impossible under traditional management methods that emphasize top down direction and control. On the other hand, full employee engagement is routine when you utilize the leadership model presented in this book.

---

My new book has just been released in India and contains two additional case studies of Indian companies whose leadership practices embrace The Engagement Formula

My new book has just been released in India and contains two additional case studies of Indian companies whose leadership practices embrace The Engagement Formula.

"Ross Reck has made arguably the most difficult agenda in organizations look so doable in The Engagement Formula. The book is an uncomplicated read, with simple concepts and corroborative evidence from many frontline companies. The implementation guide is indeed a user-friendly tool kit that succinctly addresses all the jigsaw pieces to make the gestalt look complete. A perfect book for anyone who struggles with why employees do not seem engaged!"

--Prabir Jha, Senior VP and Chief Human Resource Officer, Tata Motors Limited, Mumbai Area, India
Largest Indian Automobile Manufacturer and Manufacturer of Land Rover and Jaguar

"This book is the complete package when it comes to employee engagement. The Engagement Formula is grounded in relevant theory (McGregor and Maslow), connected to reality (dozens of successful companies are already using it) and it's dead on."

--Harry Paul, coauthor of Fish! and Who Kidnapped Excellence?

The Engagement Formula is for those who know little about motivational behaviour in the workplace. If you are a manager and your staff turnover is above 10% per year, this is a book for you. If you never heard of Southwest Airlines, Google or Zappos success stories about how to create a crowd of engaged fans, this is the best money you will ever spend.

--Martin Wiedenhoff, Digital Marketing Evangelist at 360decision.com, Montreal, Canada


"The key competitive advantage for any organization is having an engaged workforce. This book shares steps on how some of the world's best organizations retain their edge. Learn how to achieve higher levels of loyalty, productivity and profitability."

--Pirya Chetty Rajagopal, Partner, Stanton Chase International, Bengaluru Area, India

Parental Advice from a Mother Who Lost an Eight Year Old Daughter
The Lansing State Journal recently contained an article written by David Harns which commemorated the six month anniversary of the passing of Lacey Holsworth. She was the eight year old girl with terminal cancer who captured the hearts of basketball fans everywhere because of her smile, positive attitude and a very special relationship with Michigan State University men's basketball star Adriean Payne. In the article, Lacey's mother Heather provided the following advice for fellow parents: "Get off your phones. I don't know how many times I've seen little kids doing something so cute, or sweet or funny and their parents are sitting there with their nose in their phone. Put your phones down and enjoy life for what it is at that moment. It might not be that way in 10 seconds. It might not be that way tomorrow. It might not be that way a year from now. You're never going to get that time back."
Another Case of Kindness Creating More Kindness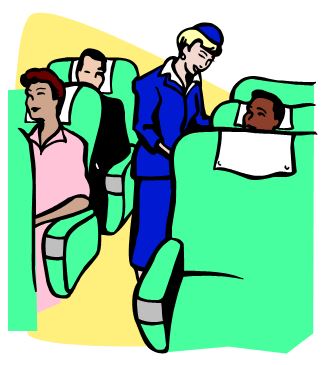 A friend of mine was on a return flight from Zurich, Switzerland riding in the coach section of the plane. He was sitting in the aisle seat of his row and the middle seat beside him was empty. As the flight attendant positioned herself for the safety briefing she attempted to put her props (seat belt, oxygen mask and life vest) in the vacant middle seat. At this point, my friend smiled and said, "I can hold those things and hand them to you as you need them." She returned the smile and said, "Oh, thank you so much." Later, as dinner was being served, my friend ordered two glasses of wine. As he pulled out his credit card to pay for them, the flight attendant shook her head and said, "Thanks for the help." Later in the flight, when he ordered a cognac and coffee, the flight attendant repeated the behavior. The lesson here is that kindness never goes unappreciated and it always creates more kindness.