Watch this short video and see what implementing The Engagement Formula can do for your organization .

This book presents a new leadership model that guarantees an employee engagement level of 100%. Putting this simple, three-step formula to work in your business—profit or nonprofit—will ensure that 100% of your employees will become engaged with their work—all working to their full potential. As a result, your employees will get more done, have more fun and generate way more profit.

This should be exciting news to leaders who are struggling to deal with the changing landscape of employee issues revealed in a recent global study conducted by the Gallup organization. It found that only 13 percent of employees are engaged with their work. This means that slightly more than one in ten employees are willing to do whatever it takes to make their company successful. On the other hand, nearly nine in ten aren't working anywhere near their potential— they're either apathetic toward their job, doing the minimum amount to get by or actively doing things to undermine the success of the business.

100% Employee Engagement—Guaranteed! will reveal:

The simple, three-step formula to establish an environment where every employee is engaged with their work
The new role that leaders must play in today's changing marketplace to keep the employee engagement level at 100%
How the leadership practices at leading companies like Google, W. L. Gore & Associates, Southwest Airlines and Zappos embrace this new leadership model.

100% Employee Engagement—Guaranteed doesn't over-promise and under-deliver. Combining a research-based formula with case studies that show it in action in some of today's leading organizations, this book delivers a true solution to guarantee an employee engagement level of 100%.

---



When you Travel, it Pays to be Kind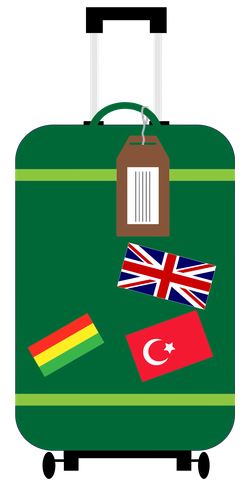 An article by Christopher Elliott titled, "Good behavior is your most valuable travel asset," appeared in a recent issue of USA Today. The gist of the article was that polite travelers who demonstrate kind behavior to travel employees are treated better while those who demonstrate rude behavior are treated worse and, in some cases, much worse. The article listed three things you can do while traveling to avoid being tagged as rude: 1) Be extra nice to travel employees. Travel employees appreciate nice travelers and will go the extra mile to help them. 2) Remember to smile. This is a sign that you care and the employees will care back. 3) Show respect. Rude travelers demand respect and it backfires on them. These are very easy things to do, they make you and those around you feel better, and travel employees will go out of their way to take care of you.
Starting Your Day on a Positive Note Makes the rest of Your Day go Better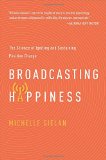 A recent article written by Dorie Clark which appeared in entrepreneur.com featured a newly released book titled, Broadcasting Happiness written by Michelle Gielan. The book describes a study where participants were divided into two groups. Each group watched a three minute news video in the morning. One group watched a video that contained negative stories while the other watched a video that presented stories of people overcoming challenges through hard work. Six to eight hours later, those who watched the negative video were 27 percent more likely to report having had a bad day, while those who watched the positive video were 88 percent more likely to report having had a good day. So, how you start your day truly does make all the difference in how the rest of your day goes. The lesson here is to make sure we begin each day by consuming a few minutes of positive information.