Watch this short video and see what implementing The Engagement Formula can do for your organization .

The book, The Engagement Formula, presents a new leadership model that guarantees full employee engagement. If you implement this new leadership model in your organization, 100 percent of your employees will become engaged with their work - all working at their full potential. Sound impossible?

It is impossible under traditional management methods that emphasize top down direction and control. On the other hand, full employee engagement is routine when you utilize the leadership model presented in this book.

---

My new book has just been released in India and contains two additional case studies of Indian companies whose leadership practices embrace The Engagement Formula

My new book has just been released in India and contains two additional case studies of Indian companies whose leadership practices embrace The Engagement Formula.

"Ross Reck has made arguably the most difficult agenda in organizations look so doable in The Engagement Formula. The book is an uncomplicated read, with simple concepts and corroborative evidence from many frontline companies. The implementation guide is indeed a user-friendly tool kit that succinctly addresses all the jigsaw pieces to make the gestalt look complete. A perfect book for anyone who struggles with why employees do not seem engaged!"

--Prabir Jha, Senior VP and Chief Human Resource Officer, Tata Motors Limited, Mumbai Area, India
Largest Indian Automobile Manufacturer and Manufacturer of Land Rover and Jaguar

"This book is the complete package when it comes to employee engagement. The Engagement Formula is grounded in relevant theory (McGregor and Maslow), connected to reality (dozens of successful companies are already using it) and it's dead on."

--Harry Paul, coauthor of Fish! and Who Kidnapped Excellence?

The Engagement Formula is for those who know little about motivational behaviour in the workplace. If you are a manager and your staff turnover is above 10% per year, this is a book for you. If you never heard of Southwest Airlines, Google or Zappos success stories about how to create a crowd of engaged fans, this is the best money you will ever spend.

--Martin Wiedenhoff, Digital Marketing Evangelist at 360decision.com, Montreal, Canada


"The key competitive advantage for any organization is having an engaged workforce. This book shares steps on how some of the world's best organizations retain their edge. Learn how to achieve higher levels of loyalty, productivity and profitability."

--Pirya Chetty Rajagopal, Partner, Stanton Chase International, Bengaluru Area, India

Humility can take you a long way -- Even in Hollywood

USA Today recently ran an article about 15 actors in Hollywood who are over 50 and still very much in demand. Meryl Streep, in particular, caught my attention because in spite of her tremendous success, she doesn't take herself seriously. As the article put it, "Everyone adores La Streep, who has the most Oscar nominations under her belt of any actor in history (19) and is widely admired as the world's greatest living actress. She's in her own class -- call it the A+ list — and never lets it go to her head. Smart as they come, she's down-to-earth, funny and impassioned, gives the best acceptance speeches at awards shows (with or without her glasses) and genuinely seems to admire her fellow actors." The lesson here is that if we choose to behave like Meryl Streep, we'll find that life becomes much more rewarding and far easier to navigate.
Smiles from a McDonald's Employee make every Purchase a Happy Meal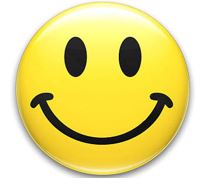 Stacia Naquin wrote an article about a Phoenix area McDonald's employee named Brandon Longeway which appeared in a recent issue of The Arizona Republic. Mr. Longeway has an interesting work-related goal: he wants every one of his customers to walk away with a smile. According to the article, Mr. Longeway greets is customers with a big smile and a hand-shake as they walk approach the counter, has upbeat conversations with them as he fills their orders and when his customers walk away, they say things like: "He just made my day better." Donna Todd, who brought Mr. Longeway's work behavior to Ms. Naquin's attention, had this to say about him: "He is just a bright spot in the day. He may be running McDonald's someday." My guess is that McDonald's would be far more profitable if he did. If you would like to read the entire article or see a video of Mr. Longeway in action, here's the link.